Here comes the sun 🌞
In a world that can seem cold and unkind, iej Studio was created in hopes of spreading warmth and kindness. We believe in celebrating every big and small moment in life. And want to do it with you in the most sincere way.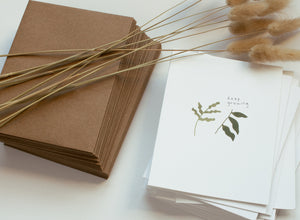 Eco-Friendly materials that make an impact 🌱
Our 100% recycled paper Greeting Cards and Kraft envelope means protecting 100% of the trees. Furthermore, saving energy and water, reducing greenhouse gas emissions that can contribute to climate change.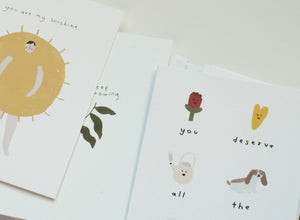 We are committed to using quality material 💯
Our Eco-Friendly cards are made in the U.S.A, printed on 14pt Uncoated Cardstock that offers a luxurious look and feel. Matched with our brown bag envelope constructed with 70-lb text paper that offers a homemade feel.